'Solution OpportUNITY'
Here is your opportunity to help provide funds that will subsidize the
restaurants helping supply meals for Renton School District students on the weekends.
Your donation will also help restaurants and their employees.
Help is just a click away!


Click here to share or print the flyer!
---
TIME SENSITIVE RESOURCES!
April 6, 2020 RESOURCE ALERT!
"The Plate Fund" –Relief Fund in King County for Restaurant Employees The new fund will issue $500 grants, getting money into the hands of King County based restaurant workers within 48 hours. It was created by The Schultz Family Foundation, in partnership with All In Seattle, the Seattle Foundation, UpTogether and other Seattle-area restaurateurs. It begins with $4 million and hopes to raise more. If you are or know a local restaurant worker...
click here for more!
Click on the logo below to learn more, apply or donate!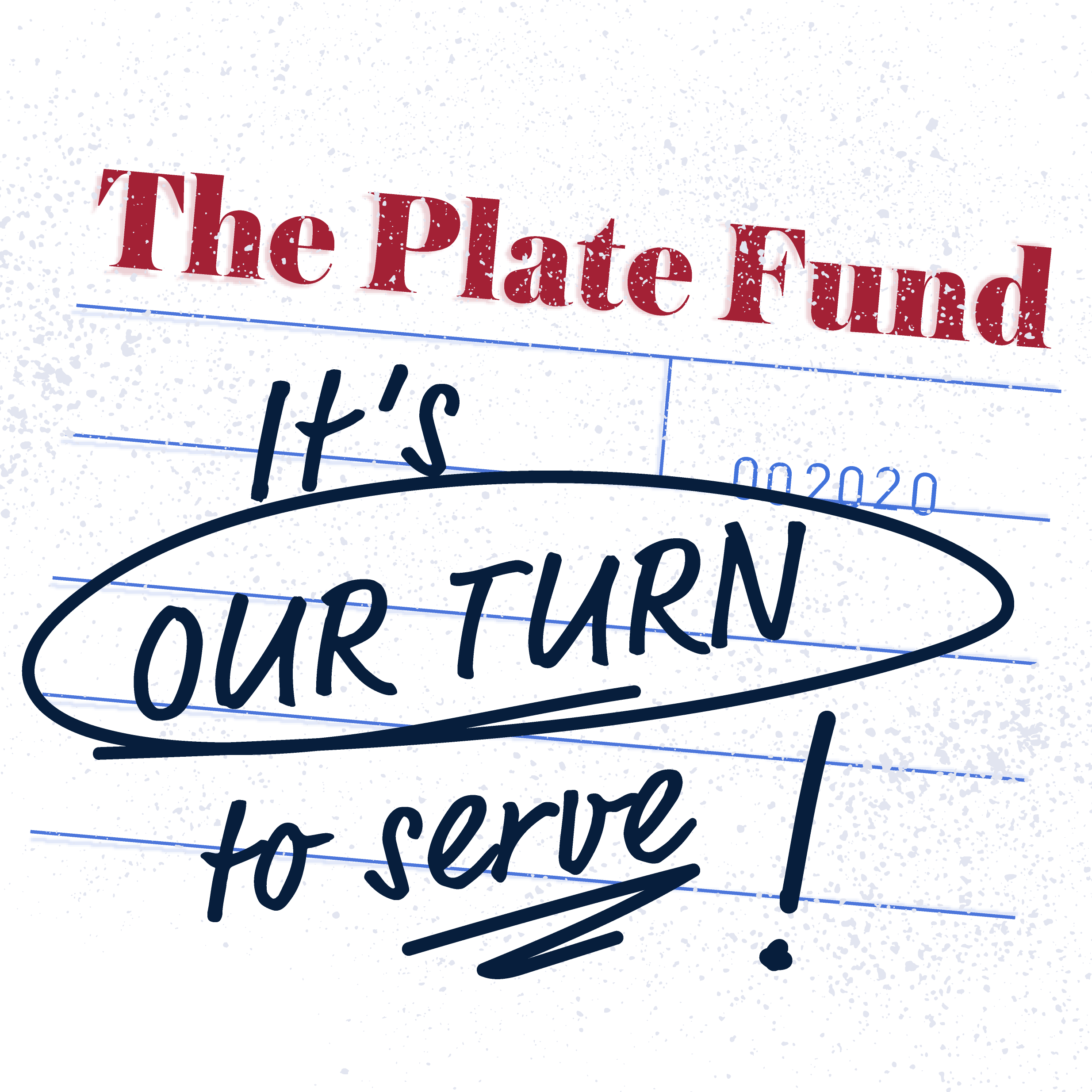 CLICK HERE FOR:
OTHER TIME SENSITIVE RESOURCES!
---
Your support of our local restaurants and all small business owners,
during this time of preventative action,
will help them tremendously!
Every bit adds up!

Please help share this information of places that are still open for business,
and resources for our businesses, members and community!

Click on the link below to visit the 'City of Renton', 'Renton Downtown' and '(re)Startup425'
pages of local businesses that are offering alternative options
to continue serving in our community!


---
Please share our Resource Page with others who may need help,
assistance, or just information to help us all through this time of response.
New Resources 6-17-2020
King County Modified ReOpening Plan
King County - Face Covering Questions Answered
Phase 2 - Restaurant/Tavern ReOpenings
RENTON CHAMBER OF COMMERCE UPDATES:

FEMA - N95 Mask Presentation -Spec and uses

US CHAMBER OF COMMERCE - RE-Opening Business Digital Resource Center
RCOC - 4-11-20 -Contact Your Representative - Additional Funding needed!
Renton Chamber of Commerce Update 4-3-20
Renton Chamber of Commerce - Business Resource Update 3-28-20
Renton Chamber of Commerce Enews 3-11-20
Renton Chamber of Commerce Enews Update for Businesses and Organizations
FOOD Agency Resource Map
WASHINGTON STATE DEPARTMENT OF COMMERCE BUSINESS GRANTS 4-8-2020
---
CITY OF RENTON RESOURCES AND UPDATES:
Current Newsletter from Mayor Pavone
City of Renton - Emergency Managment
City of Renton Municipal Court
REACH - CENTER OF HOPE
Response and NEEDS
---
WASHINGTON STATE UPDATES:

List of Essential Critical Infrastructure Workers
Representative Adam Smith - Small Business Updates 5-18-20
Pet Grooming Requirements for Phase 2
COVID-19 Moratorium on Evictions Extension (tmp).pdf
Washington State Governor's Updates
Congressman Adam Smith - 9th District Update
Congressman Adam Smith Update on COVID - 19
Congressman Adam Smith Web Site Permalink Updates
Washington Emergency Management Division
WASHINGTON STATE LABOR AND INDUSTRIES
WASHINGTON STATE EMPLOYMENT SECURITIES DEPARTMENT
---
Washington State Small Businesses Guidance - FREE Workshops
---
---
BUSINESS RESOURCES:
Association of Washington Business - 'Rebound and Recovery'
KING COUNTY SMALL BUSINESS TASK FORCE WEBINARS:
Business & Restaurant Re-Opening Guidance
EMERGENCY MANAGEMENT DIVISION - BUSINESS PREPAREDNESS
SMALL BUSINESS LIAISONS - PDF DIRECTORY
Madrona Resources - BACK to Work Tool Kit
and more!
COMMUNITIES RISE - SMALL BUSINESS AND NONPROFIT LEGAL CLINIC
INDEPENDENT CONTRACTOR'S GUIDE TO CARES ACT RELIEF
Spanish version of the guide
WASHINGTON STATE DEPARTMENT OF COMMERCE BUSINESS GRANTS 4-8-2020
Small Business Provisions in Coronavirus Aid, Relief, and Economic Security (CARES) Act
Keeping American Workers Paid and Employed Act
Restore Your Economy
Tahoma Law PLLC - Employment Law
ASSOCIATION OF WASHINGTON BUSINESS
List of essential sectors and workers
U. S. Small Business Administration -
Guidance for Businesses and Employers to Plan and Respond to COVID-19
SBA Offers Disaster Assistance to Washington Small Businesses Economically Impacted by the Coronavirus (COVID-19)
AssetLab Marketing - Business Tools for Video Conferencing
How to create a screen capture video
How to setup a remote team quickly
Corona Virus Business Marketing Resources
How to announce temporary business closures
Financial Resources for WA Residents Impacted by COVID-19
GSBA COVID-19 Emergency Resources
Event Planning Strategty & Guidelines for Planners
Puget Sound Energy - COVID-19 Response plan
COMCAST Keep America Connected
---
FEDERAL UPDATES:



FEMA Exercise Starter Kit
Department of Labor Q & A on FFCRA
FFCRA Poster Employee Rights
Families First Coronavirus Response Act Notice FAQ
---
KING COUNTY UPDATES:

King County COVID - 19 Outbreak Summary Map

King County and Seattle Public Health - Small Business Assistance Resources Covid-19

King County & Seattle Public Health - Health and News Blogs

Rod Dembowski - KC Councilmember

STAY HOME, STAY HEALTHY - Guidance for Essential Businesses
---
HEALTH RESOURCES:
Washington State Office of the Insurance Commissioner
Insurance Resources in WA State
Washington State Department of Health
MORE - Center for Disease Control and Health and Human Services Updates and Resources
PROVIDENCE ELDERCARE
American Cancer Society
Common Questions about COVID -19
Coronavirus, COVID - 19, and Cancer
---
FINANCIAL RESOURCES:

4 CULTURE - Cultural Relief Fund for Businesses and Individuals
United Way - Free Tax Prep and Census 2020 Info
BENEFITS.GOV - Your Path to Government Benefits
---
EMOTIONAL & MENTAL HEALTH RESOURCES:
CDC - Managing Anxiety and Stress
UW - Coping with Stress Related to Coronavirus Outbreak
NATIONAL SUICIDE PREVENTION LIFELINE
Emotional Well-being During the Covid - 19 Outbreak
---
Multi Service Center How to Help
---
EDUCATIONAL RESOURCES:
Communities In Schools
Scholastic Resources - Daily Courses for Kids
Education Companies Offereing Free Subscriptions Due to School Closings
Audible.com Free Streaming of Stories for Kids
---
TRAVEL RESOURCES:
Port of Seattle Daily Updates
Port of Seattle COVID - 19 Response
Port of Seattle COVID - 19 Response PDF
OTHER RESOURCES:
RENTON AREA SUPPORT REQUEST FORM
RIZP
created a Renton-area document that is public facing,
people can live edit and update. Please share out so we can crowdsource information.
Current Update Newsletter - 3-20-20